SKILLS AND EXPERIENCE
I have a unique collection of skills collected over the years from different fields of expertise.
I have detailed the skills that I feel are relevant to your situation.
PROJECT MANAGEMENT
I receive project specifications and information from clients to build websites and online marketing campaigns.
I work with clients who are too overwhelmed to make decisions and too busy to answer questions. I make do with the limited information that we have and make it work somehow.
I work with an international team and many of our team members don't speak English as a first language. I'm very specific with the way I communicate and provide visual representations of the instructions like screenshots and video.
Projects I've handled include:
Web design and development
Multimedia production and post production
Digital assets translation
Systems integration
Day-to-day operations management and support
Customer service and tech support
QUALITY ASSURANCE
I have an eye for detail.
I inspect websites, apps, content or whatever output the client needs accomplished.
I coordinate the corrections with the development or technical team and I am often involved in the troubleshooting process.
COMMUNICATIONS MANAGEMENT
I can streamline your communication by becoming the primary point of contact for all your internal and external communication.
I possess native level English skills for speaking, writing and listening.
I am familiar with several CRM systems and have experience with basic CRM related tasks.
VIRTUAL ASSISTANT
I can login and pilot your key accounts so you no longer need to login yourself.
I can take charge and cover data entry, scheduling, reminders, emails, and management or any task that you would prefer to not do yourself.
I can also help with basic marketing and technical tasks as well as other random tasks.
PROFESSIONAL WRITER
Click here to read more about my experience.




I am an experienced writer so I am confident that I will be able to convey clear instructions to the team and use screenshots and screencasts whenever necessary.

My writing skills have been useful in maximizing the output of technical teams who have members with limited communication skills.
WEBSITE ADMINISTRATOR
Click here to read more about my experience.




I can make simple edits to your websites and social media pages.

I've been managing websites since 2005.

I'm knowledgeable in HTML, Wordpress, Jekyll, Kajabi, and other website services.
SOCIAL MEDIA MANAGER
Click here to read more about my experience.




I can manage your social media pages.

I can build content for your social media marketing.

I can implement your social media strategy.

I've grown my personal page to 44,000 followers.
EMAIL MARKETING EXPERT
Click here to read more about my experience.




Email is still the best way to consistently drive 30% views with 2% positive clicks.

I've made over $13,364 selling via email in just the past two years alone.

I've accumulated an organic email list of over 4,000 subscribers.

I can teach you how to do the same.

Social media changes more frequently than we'd like.

Companies restrict access to our audience as platforms expand into paid ads.
ACCOUNTABILITY PARTNER
Click here to read more about my experience.




We all have weaknesses.

The worse weaknesses involve low openness, creativity and conscientiousness.

High neuroticism and agreeableness can ruin many of your natural advantages and opportunities.

There would be days when your mind or body would refuse to continue working on your most important goal.

I've experienced different forms of depression and PTSD in the past and have learned to overcome many of the challenges by building systems that keep my mind and body in healthy peak fighting shape.

Having a person to snap you out of your negative states is incredibly valuable as well.

I can function as your source of stability in the chaotic battlefields of your business by speaking truth about your situation.
TOOLS AND TECHNOLOGIES
Click to read more about tools.





Here are the tools and technology that I am using or have used in the past:

I use Basecamp, Asana, and Trello for project management.

I use Slack, Skype, and Zoom for communication.

I use Mailchimp, SendFox, Aweber, Get Response, and OctoMail for email marketing.

I use ZenDesk and other customer service and tech support ticket tools.

I use Wordpress, Kajabi, Squarespace and Jekyll for website content management.

I use Final Cut Pro and iMovie for video editing

CLICK HERE TO CHECK MY COMPLETE LIST OF TOOLS

As for my current work set-up, I am using an updated MacBook Pro, MacBook Air, iPhone, and Android for work and will be able to assist your team using these systems.

Here's a screenshot of my work computer

Here is a screenshot of the specifications of my travel computer

I can configure my system to run on triple monitor and increase my internet connection to match your required specifications.

If you require a specific tool or software that I failed to include in my message, I can learn and master said tool within a day or two.
SCHEDULE
I am committed to being able to provide the necessary support that your team needs so I will be logging in consistently at the agreed upon work hours.
I can adjust my schedule (currently 8am-6pm EST), terms and rates to match your requirements.
NEW PROJECTS
I recommend that we begin with a small test task when we work on a new project.
You can then proceed to hire me for more small assignments if you are satisfied with my work.
We can expand the scope of my agreement if you are satisfied with my work.
I propose that we begin with a range of 5-10 hours a week so you can try my services risk-free.
TESTIMONIALS
TOP RATED UPWORK PROFILE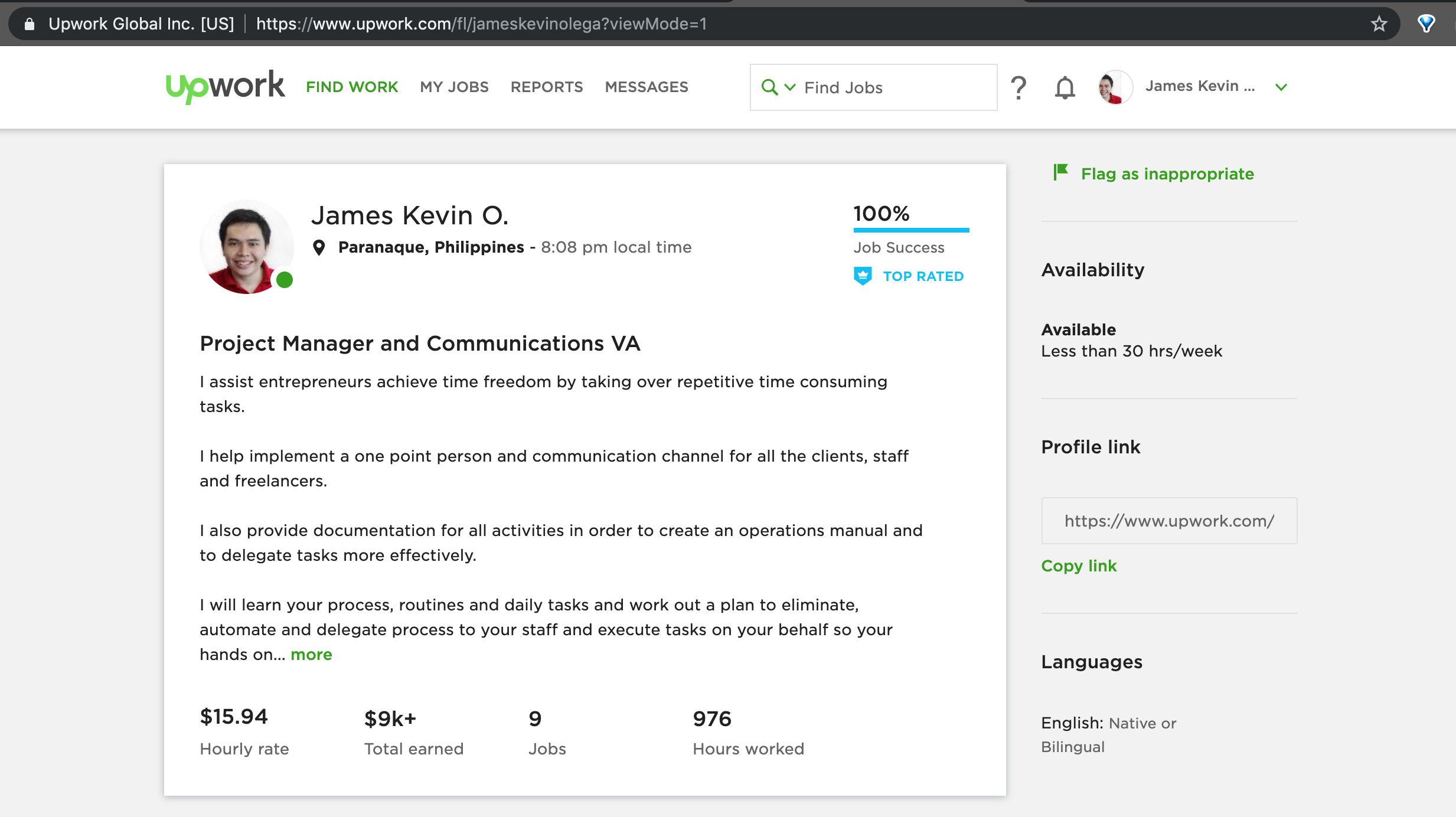 CLIENT TESTIMONIALS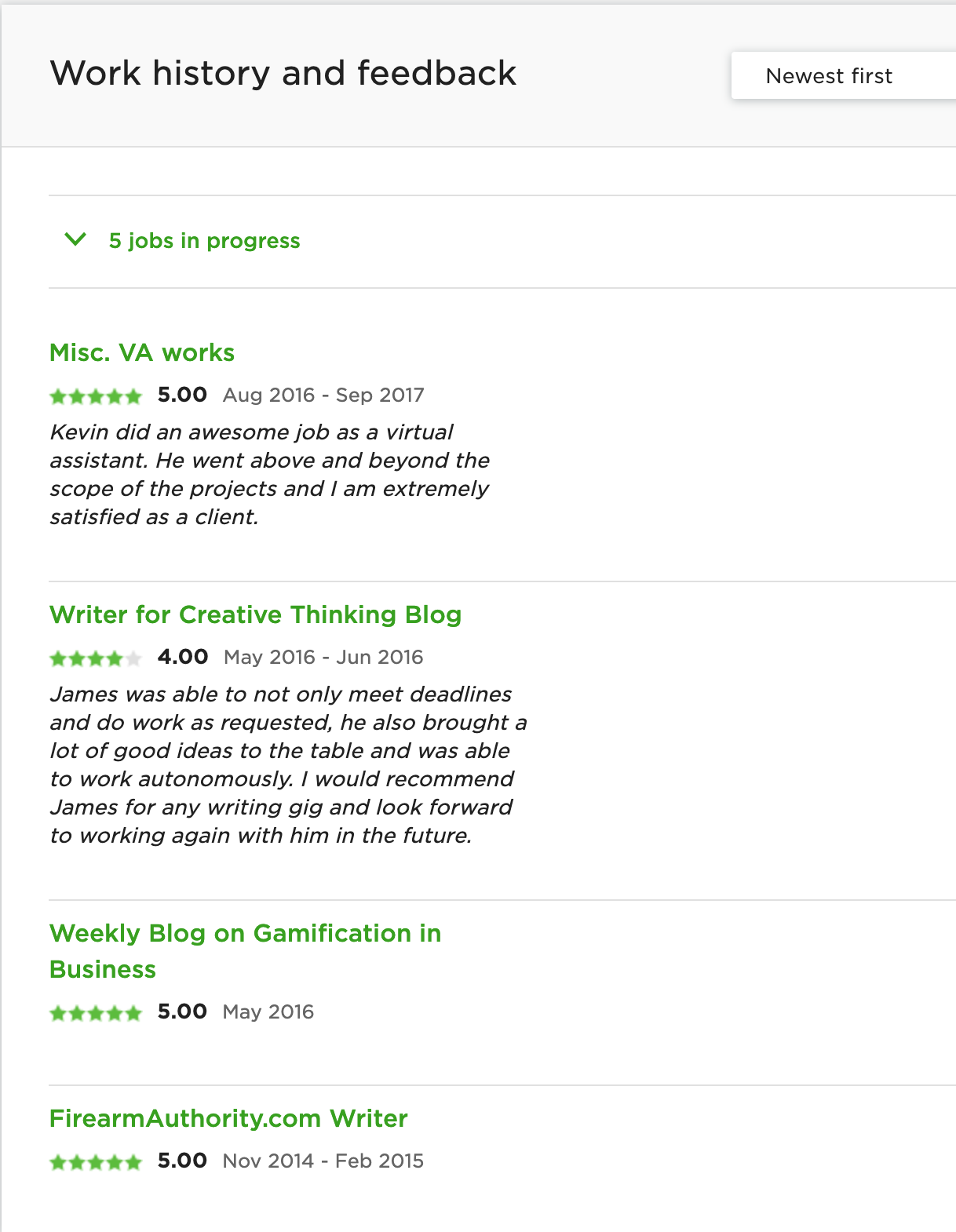 WHAT NOW?